Meet AJ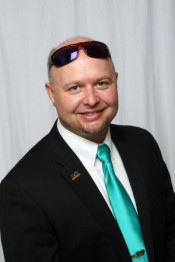 Broker
613.837.0011
613.266.4911
613.837.2777
2131 St. Joseph Boulevard
Ottawa
,
ON
K1C 1E7

Download vCard
AJ Plant Biography
I was born in Saskatoon Saskatchewan. My fondest memories were visiting my grandma's farm in Rosetown and helping my parents work in the back yard. We moved to Gatineau Quebec when I was 6 and quickly moved to Vanier Ontario during the "oui/non" debates as my parents did not speak French. They negotiated with the school board and put me and my 3 brothers and 2 sisters in the French system which was the smartest move ever.
AJ Plant As a child, I spent most of my time playing hockey and plowing through my French school. I am the oldest of 6 kids, so I learnt quickly how to change diapers and deal with chaos. We didn't have much money so in order to play sports, my father supplied us with chocolates, spices and Christmas trees to sell. My sales career was born at a very young age.
I was always involved in coaching and community groups. Many years were spent working charity bingos, late nights at school organizing events and collecting money from my newspaper customers. After high school, I moved to Fort McMurray Alberta to upgrade my grade 12 marks and ended up landing a position with the Junior A hockey team as their goalie. That did not last long. I was hit by a drunk driver and had trouble walking for the rest of the season. I poured most of my energy into school and got accepted into University.
I finished my Philosophy degree at the Dominican College in Ottawa then took a position as the Post Master in Bonnyville Alberta where I met my wife Chantal. I left Canada Post and pursued a career in Business Banking. We moved back to Ottawa where my wife Chantal started her now extremely successful Dental Practice, Blackburn Shoppes Dental Centre.
I decided to take a run at Real Estate and haven't looked back since. Over the past 10 years, I've worked with a lot of wonderful people. I always tell everyone that people are my business, Real Estate just happens to be the product. I've had the opportunity to work with some great companies over the years such as Canada Post, Alberta Treasury Branch, DPS Inc., but have found a home with Exit Realty.
My specialties have evolved from servicing residential clients to becoming a real estate broker for Dentists looking to buy or sell their practice and open new dental practice. I've also been involved in some very interesting and complex commercial real estate deals. I also own one of the largest property management companies is Rural Ottawa. Add helping people flip homes and invest in 2nd mortgages and some would say that I've done it all, but I haven't. There are so many new opportunities in Real Estate. This is why I decided to start sharing all this valuable information.
I understand the residential market, I know how to flip home, I have investments in 2nd mortgages, syndicated mortgages and own and manage rental properties. My services go beyond the simple residential deal. You can count on me to come up with new and exciting ideas on how to grow the Real Estate entrepreneur inside of you. Ask me…The Ajent and I know I can help.